It is a fact that kids tend to be more physically active as compared to grown-ups. Consequently, exercise is not only meant for the adult individuals out there. As parents, it is our duty to enhance the lifestyle of our children so that they can be better people once they grow up. Therefore, we should encourage the toddlers to get more exercise on a regular basis which is important for their physical and mental health. In fact, kids who perform exercises regularly are more confident, energetic, and have a sharper memory.
In the subsequent paragraphs, we have mentioned the main reasons why children should get plenty of workouts.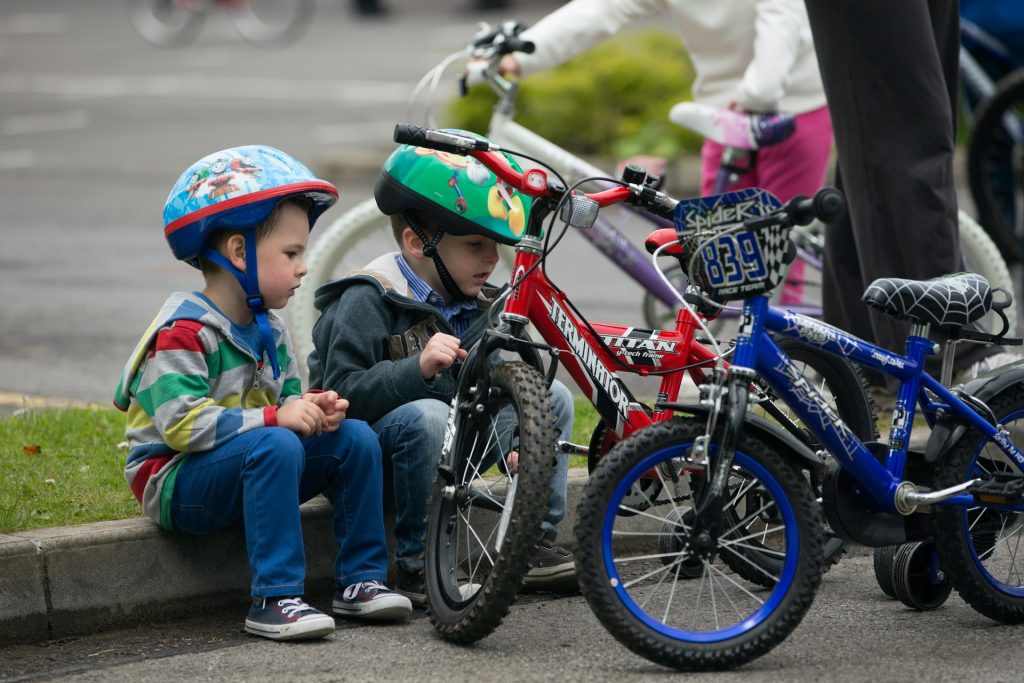 1. Strengthens the muscles and bones
It has been shown by scientific experiments that regular workouts will help to strengthen the muscles and bones of kids. In this way, they will be able to avoid the risk of persistent pain afterward.
Bone-loading workouts such as dancing, running, jumping, and tennis will help to make the bones of children denser as well as stronger. This will be more beneficial for the females since they are more prone to lose bone mass in the later stages of their lives. Workouts will help to prevent osteoporosis in children which can result in the loss of density of bones, thus making them weak and fragile.
2. Improves blood circulation
It has been shown by research that regular workouts will help to dilate the blood vessels within the muscles. This will improve the circulation of blood throughout the body and this can result in the prevention of cardiovascular ailments. Children are in the stage of development and nutrients and oxygen are required by them to function properly. All these will be supplied by enhanced blood circulation. In this way, this will help to provide the kids with more energy, thus increasing their efficiency in the long run.
3. Reduces blood sugar levels
Many children are suffering from diabetes across the globe at present. Moreover, almost 33% of the kids are struggling with prediabetes. As a matter of fact, diabetes is associated with a number of health complications. Therefore, it is of prime importance to control the levels of blood sugar, especially in children.
Working out on a regular basis will enable the muscles to absorb glucose from the blood so that it can be used as energy. This will help to prevent the accumulation of sugar in the bloodstream. Consequently, this will minimize the risk of developing diabetes in the long run.
4. Provides more confidence
A lot of confidence will be required for facing the challenges of the world. In fact, kids require confidence for succeeding both as a student and as an adult. Exercises on a daily basis will help them to become prepared mentally for combating anything that might come their way. This will help them to get along with their friends, crowds, as well as public events. In this way, they will be able to achieve success in their studies as well.
5. Minimizes stress
Studies have depicted that workouts will help to minimize the levels of stress hormones like cortisol and adrenaline within our system. Besides this, it will also aid in the production of endorphins which happen to be natural mood elevators and painkillers.
After completing a workout session, kids will be feeling a sense of happiness and physical well-being. According to one particular study, it has been revealed that workouts can help to increase serotonin levels in the central nervous system. This is linked with the feelings of happiness and well-being as well as reduction of mental depression.
6. Prevents cancer
As per the National Cancer Institute, individuals who are in the habit of working out on a regular basis are less prone to cancer. In fact, some particular types of malignancies such as breast, colon, and uterine cancers can be affected in the long run.
7. Controls weight
In case a kid is leading a secluded lifestyle and is not sticking to a balanced diet, he might be suffering from unhealthy weight in most cases. In fact, unhealthy weight gain can exert additional pressure on various organs within the system including the lungs, heart, liver, and so on.
It is imperative for children to move around as much as they can since this will enable their bodies to use all the calories ingested by them. Otherwise, those unused calories will be accumulated in the form of body fat. Therefore, remaining physically active is very important for reducing extra fat and maintaining proper weight.
Apart from preventing physical ailments, it will likewise aid in the development of positive emotional health in the long run. Make sure to encourage the kids to take part in games and sports with their friends.
8. Increases immunity
Nowadays, many toddlers are suffering from colds and sore throats. This is due to the fact that their immune system is not that strong. However, it is the duty of every parent to be aware of the immune system of their children.
Despite the fact that no surefire way has been revealed by science when it comes to boosting the immune system, it will be a good idea to lead a healthy lifestyle. This can be achieved by performing lots of physical activities. This is because physical activity will help in the promotion of blood circulation which will enable the cells of the immune system to perform their job effectively.
9. Improves slumber
It is a fact that proper sleep is essential for the development and functioning of the brain. One significant advantage of performing a physical activity for children is that it helps to improve slumber. By engaging in physical activities they would be less prone to struggle with psychological effects linked with high adrenaline and cortisol levels.
It will be a good idea to perform the workouts outdoors, even during the cold winter months. This is because working out under the open sky will help to reset our brains appropriately. In case a child is physically active he will be spending less time watching movies and playing video games. This implies that he will be having less blue light plus more sleep eventually.