There are lots of superfoods available on the market right now. In a nutshell, by the term "superfood" we actually refer to those food items that are packed with antioxidants, minerals, and vitamins. This term cannot be considered to be a medical term; on the other hand, it is actually a marketing term. At present, it is used for marketing products as well as influencing food trends.
Below, we have discussed the top 8 superfoods that will help in weight reduction significantly.
1. Ginger
It is a fact that ginger is packed with plenty of antioxidants and it will help to get rid of inflammation effectively. Moreover, it has the ability to strengthen immunity. It is a popular superfood that provides lots of benefits when it comes to our health. Ginger likewise aids in relaxing the intestinal tract as well as reducing body weight. According to research, it has been revealed that this superfood helps to improve thermogenesis which happens to be the process of burning excess fat within the system.
2. Blueberries
It is possible to reduce weight by consuming berries such as raspberries as well as blueberries. The reason for this is that these are packed with powerful antioxidants which help in weight reduction. Blueberries are comparatively low when it comes to calories, unlike bananas and apples. They contain lots of fiber and are likewise full of minerals and vitamins. Besides this, it will also be possible to satisfy your taste buds while consuming fewer calories at the same time. You can have these superfoods in smoothies or even as oatmeal.
3. Green Tea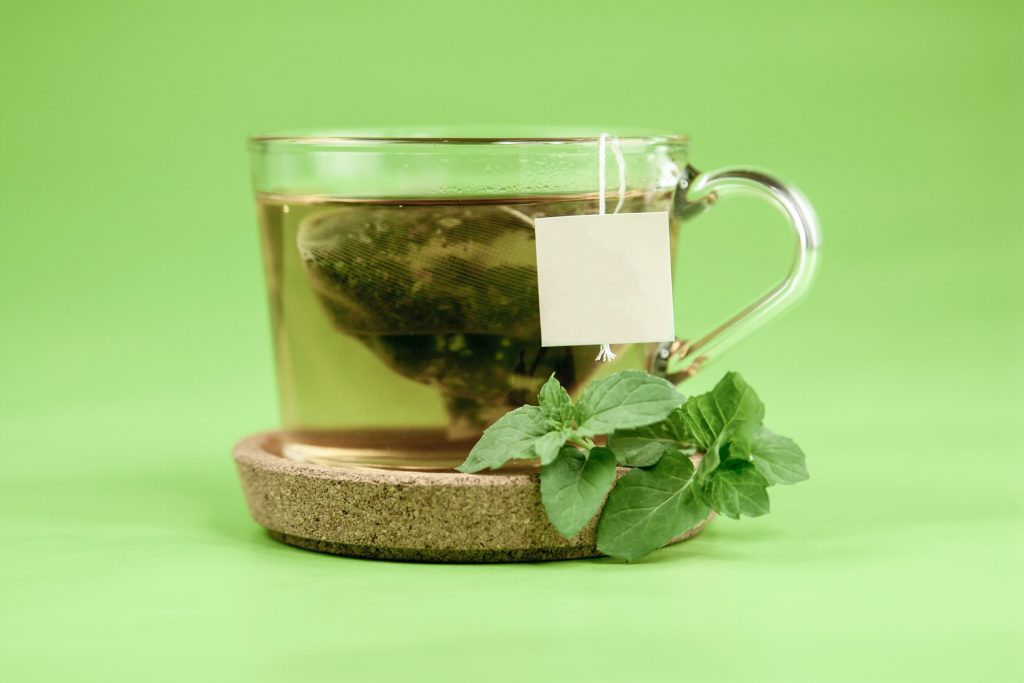 This particular superfood consists of catechins that have the ability to enhance the metabolic rate of your body. In this way, your system will be able to burn excess fat successfully. Green Tea is packed with antioxidants such as chlorogenic acid, quercetin, and theogallin. Moreover, it is packed with EGCG (epigallocatechin gallate) which happens to be an antioxidant that helps in weight reduction. It will be a sensible idea to brew some green tea and enjoy it every morning as well as evening. You can add some lemon, ginger, or even honey for enhancing the flavor.
4. Almonds
Almonds are also responsible for minimizing BMI (body mass index) to a great extent. It has been shown by research that apart from satiating, this superfood contains lots of healthy fat, fiber, as well as protein. This aids in making us feel full for a longer period thus controlling our cravings in the long run. Apart from this, almonds are likewise full of monosaturated fats that are responsible for promoting skin health. The high content of fiber in this superfood helps us to remain full for a longer time, the high content of protein helps to build muscle, while the high amino acid levels help to enhance muscle protein synthesis.
5. Grapefruit
This one happens to be a well-known citrus fruit that aids in weight reduction. It is also renowned for having a distinct flavor that might be slightly sweet or somewhat sour. Grapefruit is rich in the content of fiber as well as vitamins which are required by us in our daily lives. According to research, it has been depicted that consuming a portion of this superfood prior to any meal can result in weight reduction. The good thing is that the major part of grapefruit is water which will allow you to remain hydrated during the day. Moreover, you will feel full and this will control your cravings in the long run.
6. Oatmeal
At present, oats have gained lots of reputation as a weight-loss item thanks to their ability to make us feel full for a long time. It will provide your body with lots of vitality so that you are able to go through the entire day without any problem whatsoever. The good thing is that this superfood will also help us to control our levels of blood sugar. Oatmeal is a fantastic source of manganese, fiber, copper, phosphorus, in addition to protein. They help in weight reduction thanks to the presence of fiber and protein. Besides this, oatmeal consists of beta glucan which aids in regulating fat levels within our system.
7. Dark chocolate
There could not be a better way to reduce weight than this. In fact, consumption of dark chocolate can help in shedding pounds to some extent. It has been found that adult individuals eating moderate quantities of this superfood were becoming thinner on a regular basis. Moreover, a study conducted in Switzerland revealed that individuals consuming approximately 1.5 oz of dark chocolate daily reported having low cortisol levels. Cortisol happens to be a sort of stress hormone that can damage our nervous system. Moreover, it also encourages our system to retain excess fat. The main reason why dark chocolate helps to reduce weight in spite of being sweet is that it is packed with antioxidants. It has also been found that this superfood helps in controlling high blood pressure as well as blood circulation significantly.
8. Avocado
We all know this superfood for its unique texture as well as taste. Moreover, they are a good source of nutrients as well. Avocados are extremely high in the content of potassium, vitamins K and C, as well as folate. One particular study depicted that individuals consuming fresh avocado were 35% less likely to consume food for a long time. Apart from being healthy, avocado likewise enhances our diet as well. It will be a good idea to add some avocado to a fresh salad which will help individuals to absorb more carotenoids. Despite the fact that avocado is full of calories it is packed with fiber and unsaturated fats that help to control our cravings. In this way, it will be possible to shed pounds by consuming this superfood.
There are lots of superfoods other than those already mentioned in this list. All of these contain high quantities of minerals, essential nutrients, and vitamins which help in weight reduction. Consume these foods as a part of a healthy diet while combining them with other nutrient-rich ingredients for getting the best results.