A healthy diet plan goes a long way to keep you fit and kicking. A well-planned diet regime would help you to lose weight. You can maintain the desired weight by making the right choices about the food and nutrients. It keeps your cholesterol under control and hence reduces the risk of heart-related ailments. In general, it may be asserted that a well-planned and wholesome meal keeps your body running, maintains stamina, and help you to remain fit and smart on a long-term basis.
How your choices about the food you intake keep you healthy on a long term
Apart from the daily workout regime, the choices you make about the food you intake matter a lot to maintain a healthy life. You should not intake heavy meals after long intervals. Instead, you should opt for light meals taken after every two or three hours. This would help the body to burn the calories more efficiently, and a balanced, nutritious diet gets assimilated easily in your body, thereby providing you with energy and the requisite stamina you need to keep yourself active and free from age-related fatigue.
The calorie needs of different individuals differ according to age, gender, and activity level. In case you are overweight, your diet regime should be maintained in such a way that you lose weight while retaining your requisite energy level. If you are suffering from any particular ailment, you should consider consulting a professional dietician who would provide you with a diet chart, consisting of all essential nutrients and vitamins.
There are essentially five groups of food, from which you have to choose wisely, to get wholesome and balanced nutrition. This article would elaborate upon the kind of food that is beneficial to you.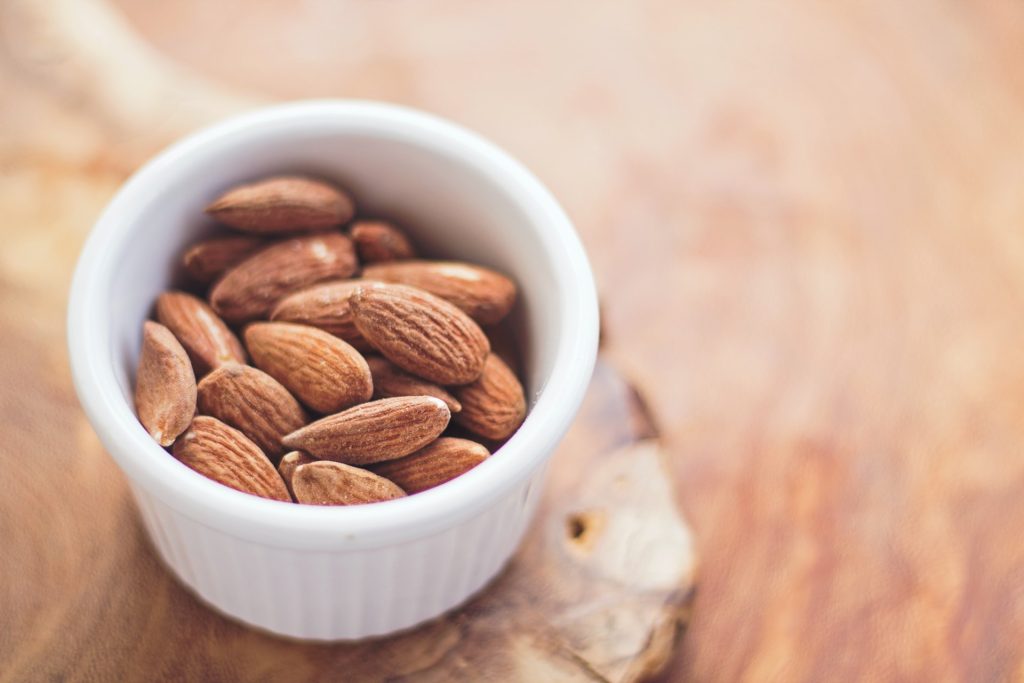 Grains
You should choose grains that list whole grains as their most important ingredients. For instance, you might opt for whole-grain breads or whole wheat flour. These whole-grain foods are low in fat and rich in fiber. They contain complex carbohydrates that give energy, keep your stomach full for longer hours, and hence prevent over-eating.
The cereals taken either hot or cold are usually low in saturated fat. Avoid instant cereals with cream, if you are a bit overweight, as it is rich in fat. Granola cereals are usually high in fat with added sugar, and hence should be avoided.
Try to avoid food rich in sweets like doughnuts, muffins, and rolls. These foods often contain fats of more than fifty percent. Hence should be avoided by overweight individuals. Here is a chart for what to avoid and what to opt for instead-
Instead of rolls, croissants, and white bread, you should eat whole grain bread.
Instead of pastries, doughnuts, and scones, you should try small whole-grain bagels and English muffins.
You should avoid fried tortillas and opt for corn and whole grain soft tortillas.
You should avoid regular granola and sugar cereals. Instead, you may try oatmeal and low-fat granola.
Fruits and Vegetables
Fruits and vegetables should always be added to your dietary plan, as they are naturally low in fat contents. In addition to that, fruits and vegetables add variety and flavor to your diet. They also contain the essential minerals and vitamins which strengthen your immune system and helps fighting age-related ailments. They are rich in fiber and help you to maintain a youthful demeanor for a longer period.
While you are consuming fruits and vegetables, always opt for raw fruits and don't add unneeded fats to your vegetables. Instead of adding margarine, sour cream, or mayonnaise to fruits and vegetables, you can add yogurt, healthy oil, or some special herbs to season the vegetables.
You should avoid the intake of fried vegetables. Instead, the vegetables should be eaten raw, steamed, or baked. You can add a little olive oil to make it tastier.
Instead of fruits served with cream or sugary sauces, you should intake raw and fresh fruit. You may add a small amount of nut, like almonds or cashew.
Fried potatoes, like French fries, should be completely avoided. Try to avoid the hash browns and potato chips. Instead, you should try baked white or sweet potatoes.
Protein (Beef, pork, veal, and lamb)
Protein is a great source of energy, and it acts as a building block of the body. You should select the low-fat variety, like lean meat. You should trim off the extra fat from the beef, pork, or veal before cooking it. You should also trim off the separable fat from the inside. To marinate and season the meat, you should use special herbs, low-sodium marinades, and spices.
The healthiest means to cook these meats is to bake, broil, grill, or roast them. Avoid the intake of deep-fried meat which is high in saturated fat. The lean cuts can be stir-fried or broiled to get the nutrients present fully intact. Avoid butter or margarine while cooking meat. Avoid consuming protein with high-fat gravies and sauces.
Poultry
Chicken breasts are a good source of protein you can opt for as they are low in fat contents. If you are inclined to eat duck or goose, you can try them once in a while, because they are high in fat. Remove the skin and other unwanted parts of the poultry before cooking them.
The healthiest means to consume poultry is to bake, broiled, grilled, or roasted. Avoid using butter or margarine while cooking poultry. The skin-less poultry is better stir-fried or pan-broiled to get the best results.
Fish
Fishes and seafood is perhaps the healthiest source of protein as they are high in polyunsaturated fat. A very healthy ingredient called Omega-3 is found in certain fishes like salmon and trout. You should try to eat fish and seafood at least twice a week. It will keep your heart healthy with unsaturated fatty oils. Don't deep fry the fish, as it would destroy most of the benefits of the fish intake. Fishes should be steamed, baked, grilled, or broiled to get the best result.
Healthier food choices go a long way in maintaining a healthy life. Along with a daily regime of workouts like brisk walking, try to maintain your food regime as suggested above, to defy aging and avoiding most of the lifestyle related ailments.