There is no doubt about the fact that vitamin C is essential for our system. It is required for its antioxidative attributes and it also helps to metabolize proteins. Moreover, according to studies, vitamin C has the ability to prevent the development of free radicals which can result in cancer in the long run.
Thus, it is evident from the above discussion that this particular vitamin provides us with lots of benefits. Here, we have highlighted the top food items which are rich in the content of vitamin C. But before that, we will take a look at the benefits of this vitamin in detail.
Why is vitamin C required?
Vitamin C, also referred to as L-ascorbic acid, happens to be a water-soluble vitamin. As mentioned earlier this vitamin provides us with lots of benefits which we have mentioned below.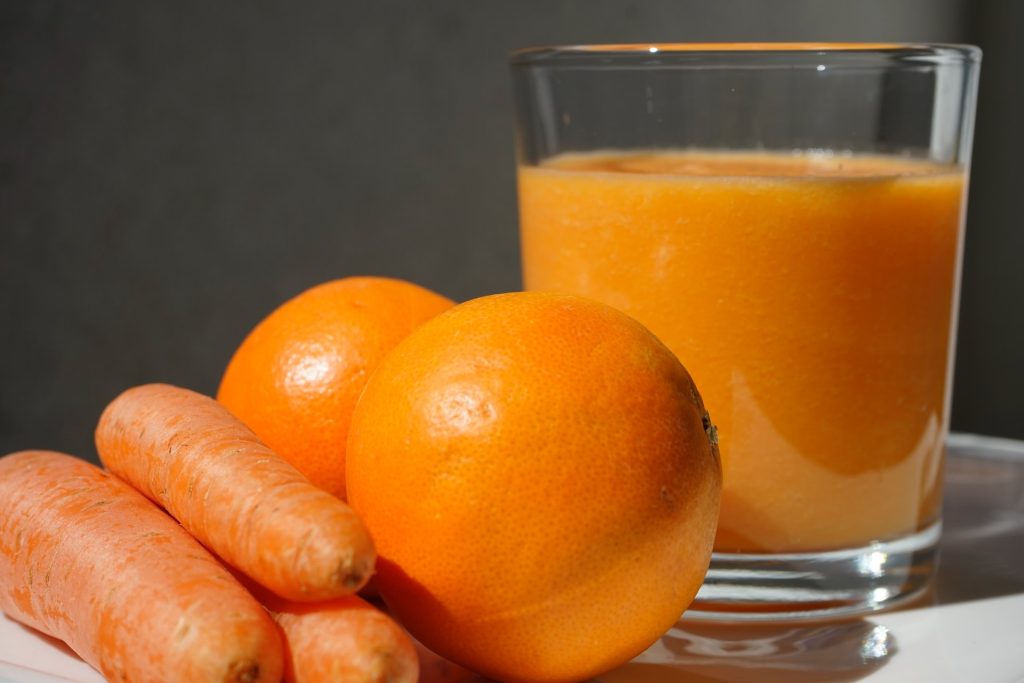 1. Safeguards our cells
Being a powerful antioxidant, vitamin C prevents the cells within our system from getting damaged. This damage is caused by free radicles whose source is air pollution, cigarette smoke, and sunlight. The presence of free radicals can result in malignancy, cardiac ailments, and cancer.
2. Restores antioxidants within our system
Antioxidants are accountable for preventing cell damage that can result in several ailments. Moreover, they help our systems to absorb iron.
3. Helps to make collagen
The development of our tissues is supported by collagen. Vitamin C aids in synthesizing collagen. Collagen likewise helps to accelerate the healing of wounds and promotes a healthy epidermis as well.
Top sources of vitamin C
1. Guava
Guava is mainly grown in South America and Mexico. These delicious red and yellow fruits are rich in the content of vitamin C. In fact, 200mg of vitamin C is present in 100 grams of guava. This is approximately 2 times that of an orange. Guava is likewise packed with dietary fiber and folic acid. One can consume guavas as desserts, green salads, fruit salads, jellies, cocktails, and juices.
2. Pineapple
Apart from being delicious, pineapples are full of vitamins too. In fact, 80mg of vitamin C will be available from 1 cup of pineapple slices. Pineapple is considered to be a nutrient powerhouse which contains magnesium, potassium, fiber, plus folate. It will be a good idea to eat this fruit in the form of a snack or dessert. It can also be used for making smoothies.
3. Cauliflower
It might be somewhat surprising that cauliflower is also one of the vegetables that contain lots of vitamin C. one moderately sized cauliflower is going to provide 127mg of vitamin C along with protein and fiber. Cauliflower is likewise a fantastic source of folate and vitamin K. Last but not least, it also provides us with antioxidants. This vegetable can be served raw with a salad or it can be cooked as well.
4. Kiwi
Kiwi fruit will be a fantastic option if you are trying to include "green" to your daily diet. It is a fact that 85mg of vitamin c is present in 1 kiwi fruit together with Vitamins K and E. Being originated in New Zealand, this fruit is likewise loaded with copper and flavonoids. These are ideal for the kids particularly during winter since Kiwis aid in strengthening respiratory tracts. One can use Kiwis in fruit juices, desserts, fruit salads, and salad dressings.
5. Broccoli
Broccoli will be your ideal companion in case you are looking to consume a healthy diet. This vegetable can be eaten either cooked or raw and is packed with vitamin C, plenty of fiber, as well as calories. In fact, 100 grams of broccoli will provide you with 130mg of vitamin C which is sufficient for your daily intake. Besides this, this vegetable is extremely versatile and can be eaten as salads, in pasta, pizzas, or curry recipes. Being a good source of vitamin C, broccoli will help to maintain a strong immune system as well. Besides vitamin C, broccoli also contains plenty of calcium, vitamins A and K, potassium, and antioxidants.
6. Strawberries
Being the most delicious variety of berries on the planet, strawberries are packed with antioxidants. This helps to promote healthy skin and is also beneficial for the heart. Moreover, 1 cup of strawberry contains 99mg of vitamin C. These are likewise a fantastic source of folate and fiber, plus magnesium and potassium. Strawberries can be added to cold cereal, oatmeal, and yogurt for getting the maximum benefits. You can also prepare smoothies out of strawberries which will help to satisfy your taste buds.
7. Kale
Being a well-known cruciferous vegetable, 1 cup of this food provides us with 78mg of vitamin C. Apart from this it is also a fantastic source of vitamin K, as well as zeaxanthin and lutein. There is several health benefits associated with this vegetable as well. Since the content of vitamin C is reduced to some extent after cooking, it will be a sensible idea to simply consume them raw. Kale is likewise rich in the content of antioxidants which help to minimize persistent inflammatory ailments.
8. Red And yellow bell peppers
Bell Peppers happens to be one amazing source of vitamin C at present. They're extremely nutritious and provide us with lots of health benefits as well. These food items are loaded with antioxidants which aid in maintaining heart health. The presence of vitamin C helps to enhance the levels of collagen which can aid in preventing lung cancer. One cup of raw bell pepper contains as many as 135mg of vitamin C. However, try not to overcook this vegetable since this might destroy most of the nutrients in that case.
It is essential to include vitamin C in your daily diet for staying in good shape and leading a healthy lifestyle. All these vegetables and fruits mentioned in this article are fantastic sources of vitamin C as well as other nutrients. However, there are also other items which are rich in the content of vitamin C that we have not mentioned in this article. Feel free to enrich your idea on this particular topic by going online.