It goes without saying that taking good care of your skin is very important in all the seasons of the year. Especially during the summer, exposure of your skin to sunlight makes it prone to certain skin conditions, which you should be aware of. The exposed part of your skin can suffer from sunburn. People with oily skin can suffer from certain ailments, which when ignored can lead to certain skin diseases. People with dry skin can develop rashes during summer.
Here are some tips for skincare during the summer that would help you to retain bright and glowing skin.
Morning Routine
The first thing you should do is to rinse your face with warm water. Take care that the water is not too hot, or neither cold; just lukewarm water is best for the skin. It would open up the pores of your skin, and increase the circulation of blood on your face arteries.
Right after that, you should wash your face using a sensitive skin cleanser. The face wash should be gentle in nature, and must not contain harsh harmful chemicals. After you apply the gentle face wash, you should massage your skin for three to four minutes, and then wash it completely with water at normal room temperature.
Next, you should apply Tea tree water toner that would refresh your skin. It may help to reduce pimples, especially for teenagers. This tea tree water toner works best for acne-prone skin.
Those who have dry skin can try moisture rescue gel-cream that would help in retaining the moisture of the dry skin. It is also recommended for people who live in places where the summer is very hot and dry.
Next, you should apply good sunscreen. Different types of sunscreen cream are available in the market, containing different levels of spf. Choose the one which is best for the type of skin you have. You may consult a dermatologist to know which sunscreen cream is best suited for your type of skin. This cream would prevent the sunburn on the exposed part of your skin. Some people apply sunscreen cream only when they go outside, but it is a wrong practice. You should apply the cream even if you are staying indoors because it would protect you from one of the deadliest cancer called melanoma.
For your lips, you can try lip scrub that would exfoliate the lips and make them super soft and blemishes-free.
The last thing to use during the day is a lip balm, and preferably the one that contains sunscreen. Lip balm would moisturize the lips and make them attractive to look.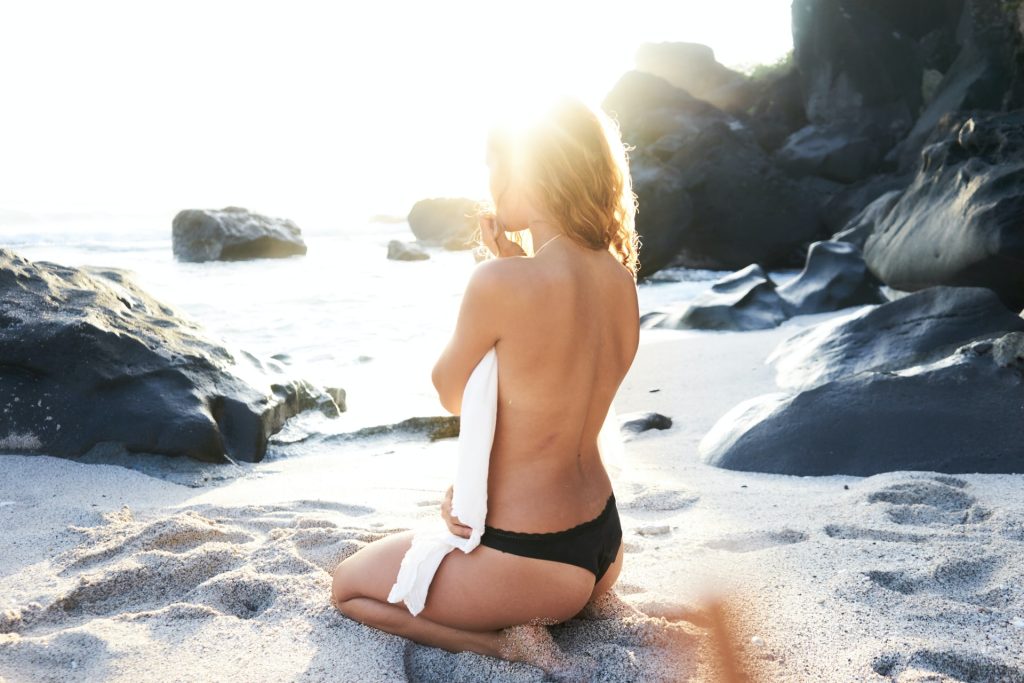 Night routine
The first step you should take in your night routine is to use a makeup remover to remove any makeup that you have applied during the day. It is recommended to use makeup remover wipes a few times, to make sure all the extra makeup is removed.
The next step is to use a gentle face wash that does not contain harsh chemicals. The facewash would rejuvenate your skin and open up the pores. A gentle massage of the facewash would enhance the circulation of blood on the face and would prevent the formation of acne or pimples.
Next, you should use a tea tree toner that would make you feel refreshed.
The next step is to apply aloe Vera gel to your skin. It would heal the skin from any sunburn that you might have contracted while getting exposed to direct sunlight. Instead of buying aloe vera gel from the store, you get a better result if you apply the juices of aloe vera from the plant. The juices extracted from the aloe vera plant are the natural healing substance for sunburn. It also prevents the formation of rashes on the skin caused by exposure to direct sunlight.
Last but not least, you should put up a face mask before going to sleep. You should use face masks made from natural substances like charcoal or peel-off masks made from citrus fruits. You should avoid using synthetic chemicals as a face mask, as they are harmful in the long run. The face mask would work overnight to heal any damages done to your skin; would moisturize the skin, and reduces the risk of the formation of pimples.
Skincare Is a Way of Life
The above-mentioned steps of the day and night care for your skin should be practiced every day without fail. We must remember that skin is the most exposed part of the body, and hence are prone to various bacterial and fungal infections. This may lead to skin diseases that would be very uncomfortable and even embarrassing, as you would notice red spots developing on your skin. This would undermine the beauty of your skin. Hence, if you should notice that itchy red patches developing on your skin, you should consult a dermatologist immediately.
Apart from caring for the skin on your face, you should also include certain lifestyle habits that would keep your overall skin healthy and glowing. First of all, you should take shower every day, especially during the summer season. You should wear fresh and clean clothes regularly, as certain skin diseases that affect during the summer are caused by fungus and bacteria that thrive on sweaty clothes, unclean towels, and unclean inner clothes.
Choose Your Soap Wisely
One last piece of advice about the soaps you use while bathing. There are many brands of soaps available in the market, which contains harmful synthetic chemicals. You should totally avoid using such soaps. Instead, you can try the gentle body wash made from natural ingredients like neem and aloe vera.
If you have dry and itchy skin, which leads to skin diseases like ringworm and eczema, you should never use bath soaps that are high in ph value. These soaps dry the skin and would further exaggerate the problem. Instead, you should try the bathing gel or soaps that contain moisturizer and glycerin that would naturally moisturize your skin. It would also help in retaining the original water content of your skin.
Lastly, you should drink a lot of water during summertime that would keep your skin healthy and glowing.